Darren Duke
July 23 2008 12:21:59 PM
I didn't see anything official about this, but a client (thanks HB!) pointed out that version 4.5 of BlackBerry Desktop Manager is available for download: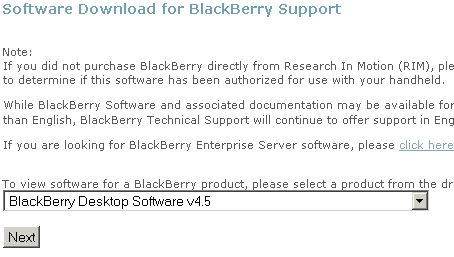 It adds support for desktop sync for Lotus Notes R8. Hopefully media manager will crash less often too. It also sports a nice new snazzy interface if that kind of thing floats your boat: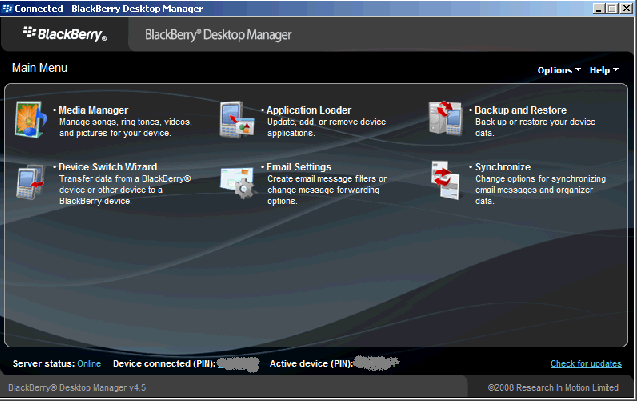 Get it
here
.
And no, you don't need 4.5 device OS to use this.
And yes. you should backup your device regularly. Even if you are on a BES. Go do it now!