September 23 2008 Tuesday
So you have a BES and your email, calendar and contacts are syncing quite nicely. Now you want the journal to sync too. And why not? It is a good place for elevator codes, your spouses birthday (am I the only one to forget this?) and other miscellaneous pieces of information.
Note
this is not a replacement for password keeper!
Things you will need:
Create replica rights on the server of your choice
Full Access Admin to the server of your choice (should you need to change the ACL of server journal)
Access to BlackBerry Manager (not desktop manager, the one on BES).
If you don't already have a Journal create one now by clicking on the Journal button on the home page: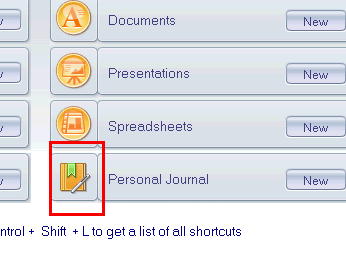 This will create one locally. Locate your existing (or newly create Journal) and open it. Make sure LocalDomainServers is in the ACL as Manager.
Then go to File/Replication/New Replica and create a replica of the journal on the server of your choice. This server must be accessible by the Domino BES instance too. Use a meaningful file name too....not just journal.nsf. Chances are you will be doing this for a few users, so put in a sub folder for that user (i.e., dduke/dduke_journal.nsf: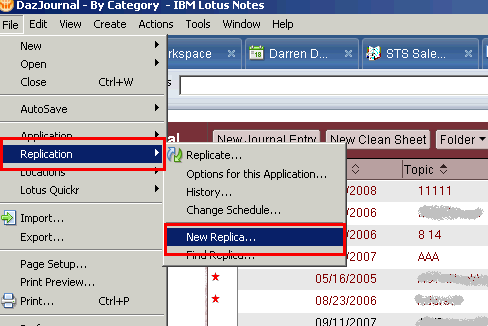 Once you have the replica up on the server log in to the BES and fire up BlackBerry Manager (if you have a local install of BBM then use that if you wish) and go to the PIM options for the Journal user. Go to the Memos sections and enter the full name of the server that houses the journal (CN=server/O=YourO) and the relative path to the Notes data directory (dduke/dduke_journal.nsf):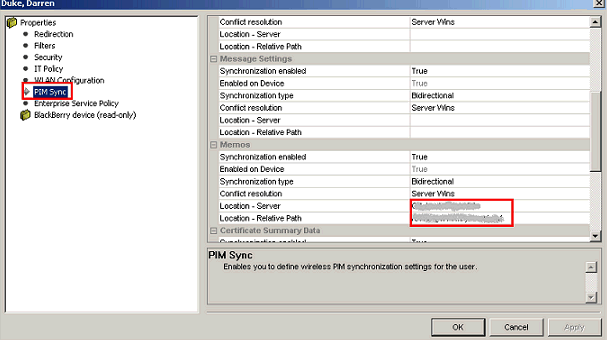 Make sure "Synchronization enabled" is "true" too.
Within 60 minutes (or more likely 20) the users Journal will by syncing with their Memo Pad on the BlackBerry.
If this doesn't work, check the ACL on the Journal file on the server and if necessary, specifically add the BES server Domino name.