Yep, been asked this quite a bit lately.....
Well, Domino has a function built in but is
not turned on
that will answer this very question. Not surprisingly called "License Tracking" is a task that runs on the server and outputs a rolling 30 day count of Lotus Notes, HTTP, IMAP and POP3 users that have access the system.
Once license tracking is enabled a new database (UserLicenses.nsf) is created on your administration server and over the next few days or weeks you will start to see this get populated as users authenticate with the Domino servers in your environment.
One of the cool things about using the in-built tracking tool is that users deleted from the Domino Directory are removed from user tracking too.
To enable it, edit the server configuration settings document and change the field "License Tracking" to enabled: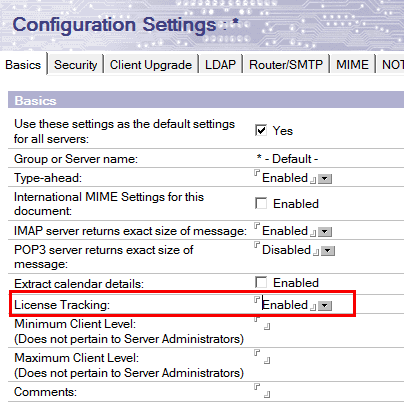 Here is a userlicences.nsf showing the number of currently active users: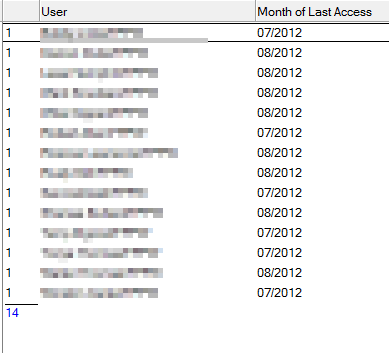 So in this case the number of user licenses required is 14. Simple eh?