It amazes me how many times I am asked the following, or some variation thereof:
how to do get the latest version of Notes/Domino/Quickr?
or
where do I get the Tivoli Directory Integrator entitlement for Domino?
Literally a few times every month. As this appears to be a common issue, it is time for a blog.
1) Browse to
http://www-01.ibm.com/software/howtobuy/passportadvantage/
and click the sign in link: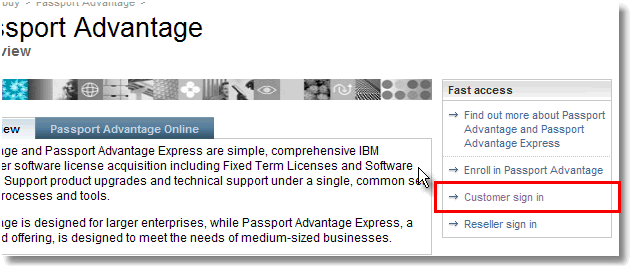 2) If you have an ID already use that or create a new one: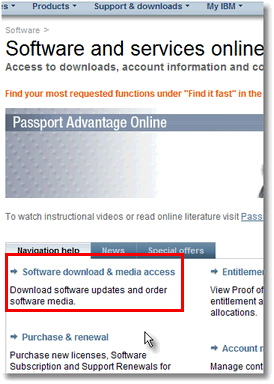 3) To get to the downloads click on the "Software download & media access" link: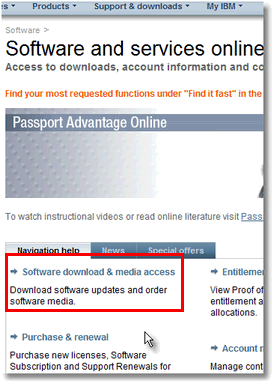 4) If you agree to the terms (you did read them right? Sure you did) click "I accept":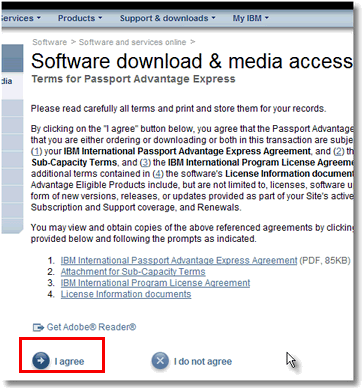 5) Click "Download Finder":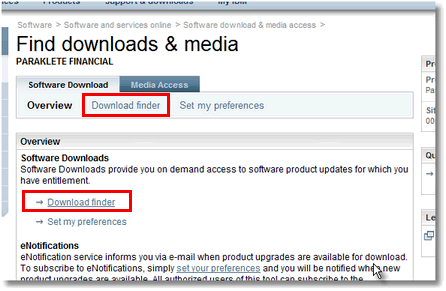 6) Select the product group you are interested in and "Continue" (hint, Domino or Notes has the most entitlements so if freebies is you game, pick that name):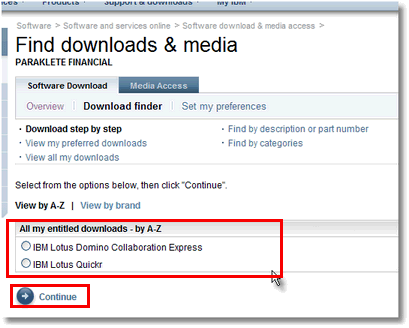 7) Select you language and OS(s):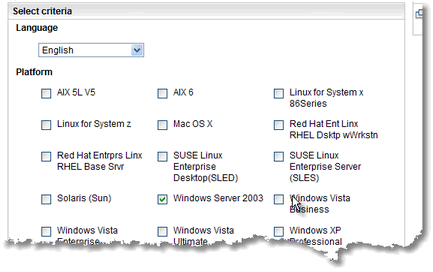 and if you want to see previous versions
also select that radio button:

and/or if you want to see other entitlements/freebies
also select that radio button:

8) Depending on the options you selected in (7) you will see new two expandable sections:
and get your previous version and entitlements: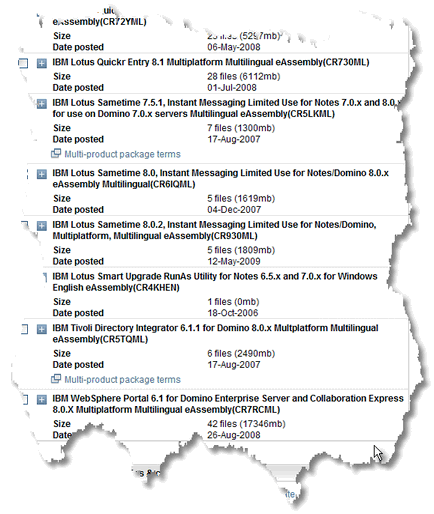 There you have it, Sametime, Quickr Entry (although this is a strange one), TDI and various utilities (Run As, etc) and all currently IBM supported versions.
If you need any help getting these to work,
contact STS
, we're
pretty good
at this stuff.