Every now and again I'll do a blog post when someone asks me the same thing over and over or when I get asked the same question by several different people. This post and the next post are such blogs.
So the BlackBerry Enterprise Server SPR ID is the keys to the castle, This is what links you to the BES infrastructure and you BlackBerry phone to your BES. This is unique to a given BES (BES 5.0 HA notwithstanding).
In BES 4.1 it can be found by opening BlackBerry Manager, expand to the BES server you are interested in, and under "Server Configuration" select "Eidt Properties":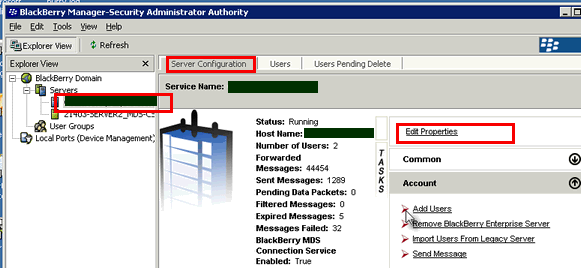 In the properties box it is the "Identifier" field under general.

For BES 5.0.x log into the BlackBerry Administration Service (BAS) web site and navigate to "Server and components/BlackBerry Solution topology/BlackBerry Domain/Server view/
/BES" :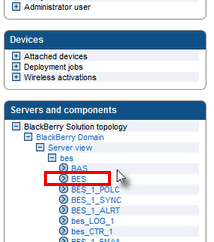 The right frame should change and there is the SRP ID: