At
STS
we have a lot of Notes apps. In fact with the exception of
OpenOffice
and our accounting package
everything we do is in Notes
. Our entire sale process, both for software and services is done in Notes. So when I get an email from one of our distributors with some type of quote information it, some of this content is in HTML. After all this is inbound to our mail server, so Domino was responsible for the conversion and rendering of this HTML email.
Now, I need to copy some of this information, SKU, item name, etc into one of our Notes apps. I copy the HTML text (rendered in an email
inside
of my Notes client). I then proceed to copy this into a text field for the SKU number: The red outlined area is what I just copied.....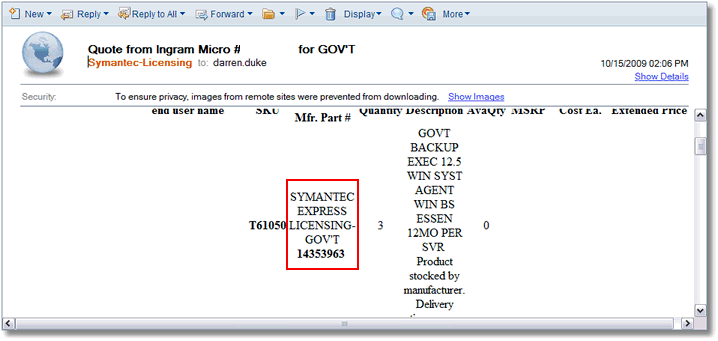 A SKU is text right? Pretty simple. Except when I paste it into another document's text field (not rich text,
it is a SKU, not a picture of a fricken squirrel
), this is what I get: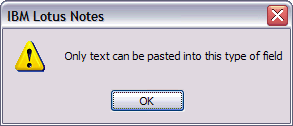 So I open up Notepad, and paste in the contents of the clipboard: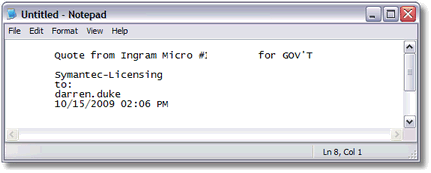 Erm? What the hell? This wasn't even what I copied. My oh, my. At least Notepad accepted what was in the clipboard.
So in this small everyday example I have two pretty major usability issues:
1. Pasting into a text field should work. Anywhere. Period.
2. Put the right content into the clipboard in the first place.
When does 8.5.2 ship? Anyone?