This ad was published in the Wall Street Journal on April 5th. Anyone care to point out the blatant lies?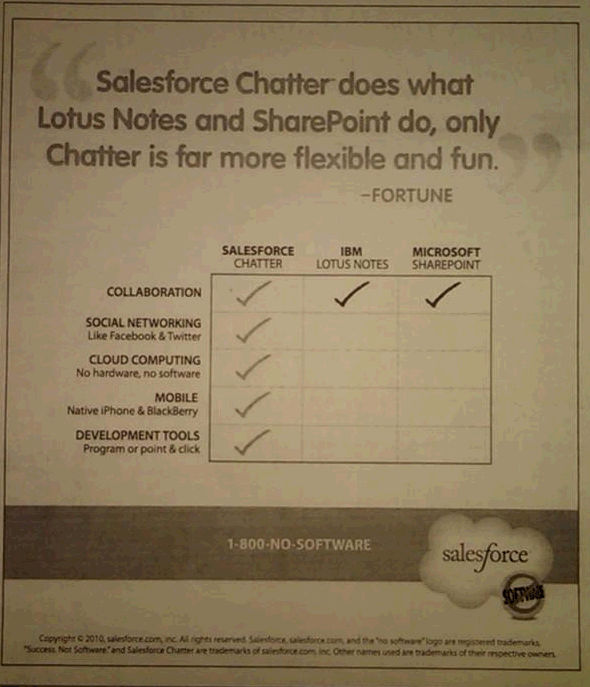 Consider an open invitation to SalesForce.com to actually publish something that vaguely resembles the truth. Even Microsoft have trouble going this low.
And it is just me, or does the "Chatter" quote from Fortune make it sound like a female toy used for, well, naughty things? "Flexible and Fun". O-er.