In my
last post I made the mistake of thinking IBM had done a bang up job on the copy and paste with images from the clipboard into iNotes using IE11. Well.....about that.....
After enabling the following settings in the server notes.ini file a user is no longer able to use type-ahead search (view search):
iNotes_WA_DefaultFormsFile=iNotes/Forms9s.nsf
iNotes_WA_FormsFiles=iNotes/Forms9s.nsf

Here's the difference, search view in quirks mode works, standard mode does not:....
Quirks mode IE: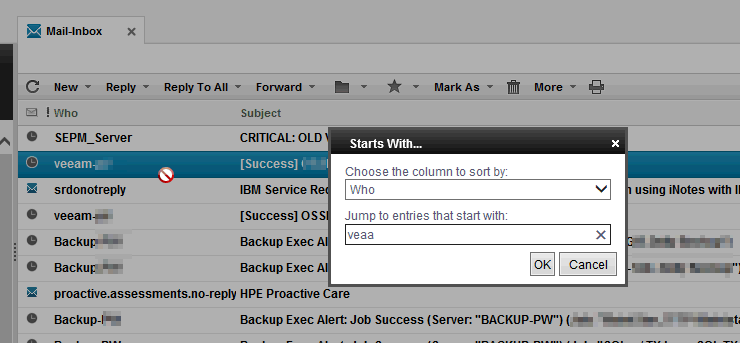 Standards mode IE: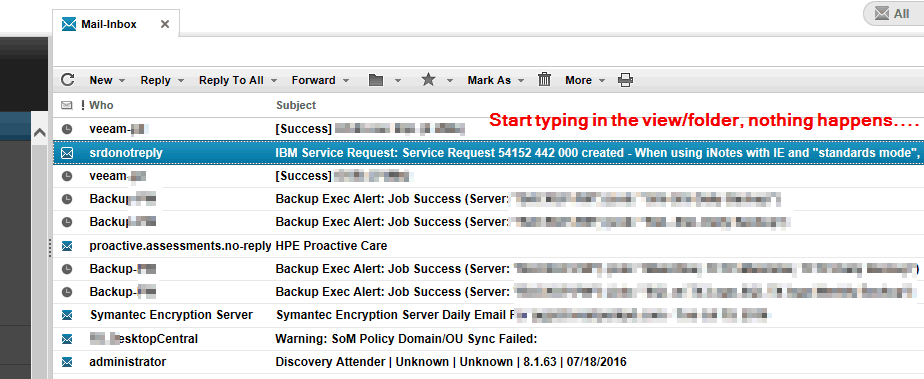 Time to revert back to quirks mode by removing the notes.ini settings....balls.
Time and time again, testing and QA is IBM's downfall. I'm beginning to think that I, together with IBM, will never learn this lesson. In the top screeshot you can even see my PMR about this.....oh, the hellish times we live in.