After a brief chat in the Lotus Notes Skype chat with Jim Casle, Declan Lynch, Steve Pridemore and Frederick Norling it has become apparent that Domino maybe susceptible to the newly discovered POODLE TLS issue (POODLE 2.0 if you will). You can read about the new issues
here
and
here
.
Go scan your servers at
SSL Labs
.
Anyway,
provided you are using 9.0.1 FP IF1
(the TLS fix that IBM provided a while back) the apparent Domino fix is to
disable AES and 3DES
ciphers and run with only RC4: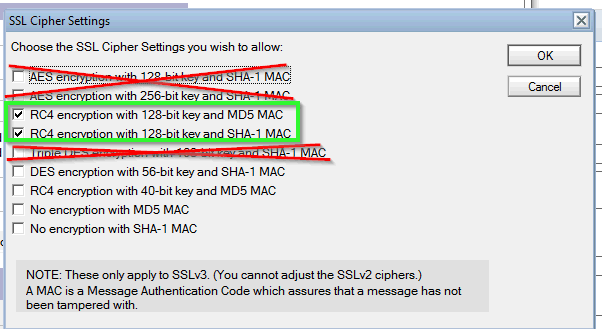 With those changes you go from an "F" to a "B" on SSL Labs. Here is the server with AES and/or 3DES enabled: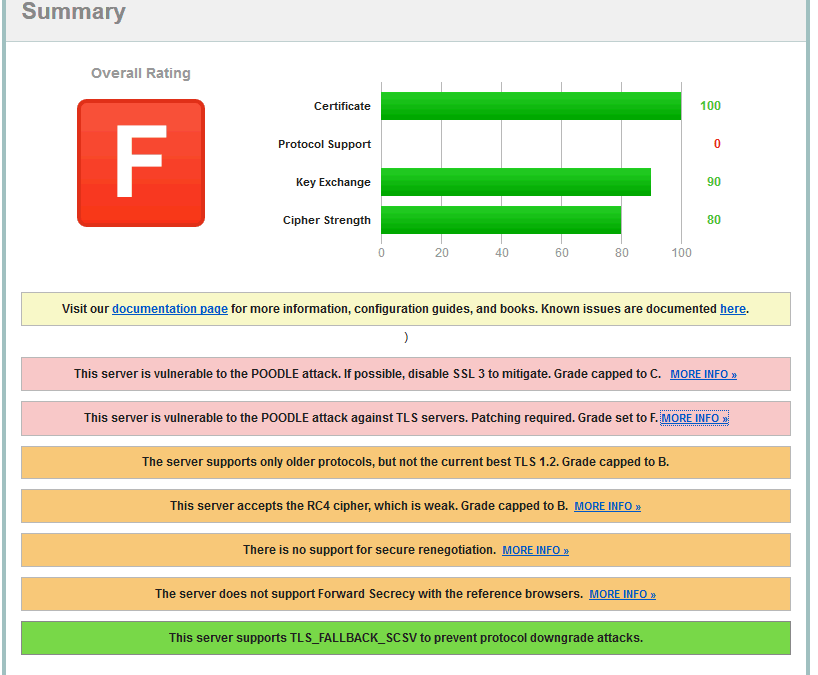 Here is a Domino server with just RC4 enabled: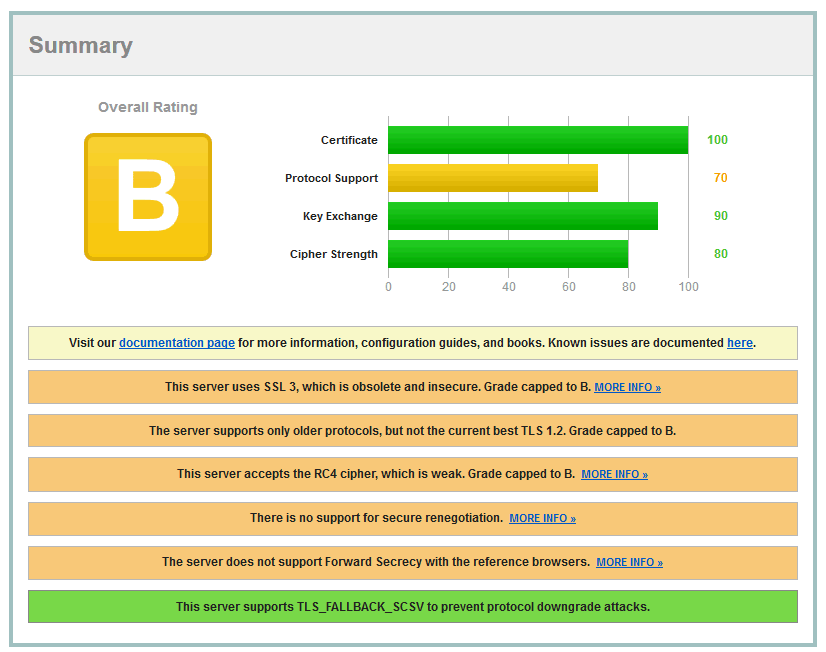 Oh, and F5's are also at risk.....

If you're on anything less than 9 then you don't get TLS so you're not affected by this.....oh, the irony.
Still it would be very beneficial to IBM's public perception to get TLS 1.2 and better ciphers into Domino ASAP. Fixing this stuff once a decade is not cutting it. As you can see above RC4 is not to hot these days.
As Adam Langley puts it:
This seems like a good moment to reiterate that everything less than TLS 1.2 with an AEAD cipher suite is cryptographically broken
So, IBM, the ball is in your court again.......
I will be updating my free proxy soon,
but that is not affected by this issue, it still gets a "B".